Convenience, practicality, and safety are some of the values you're looking for when hiring a mover. Moving to a 4-bedroom house is a lot to take in, even if you have friends and family to help you. Doing the inventory, disassembling furniture, and packing everything are stressful activities that can cost you your sanity. However, hiring a mover lets you relax so you can plan your move better.
You may spend a huge amount of money hiring a moving company, but the convenience it will give you is reason enough to hire one. Read on to know more reasons why you need to hire a professional mover.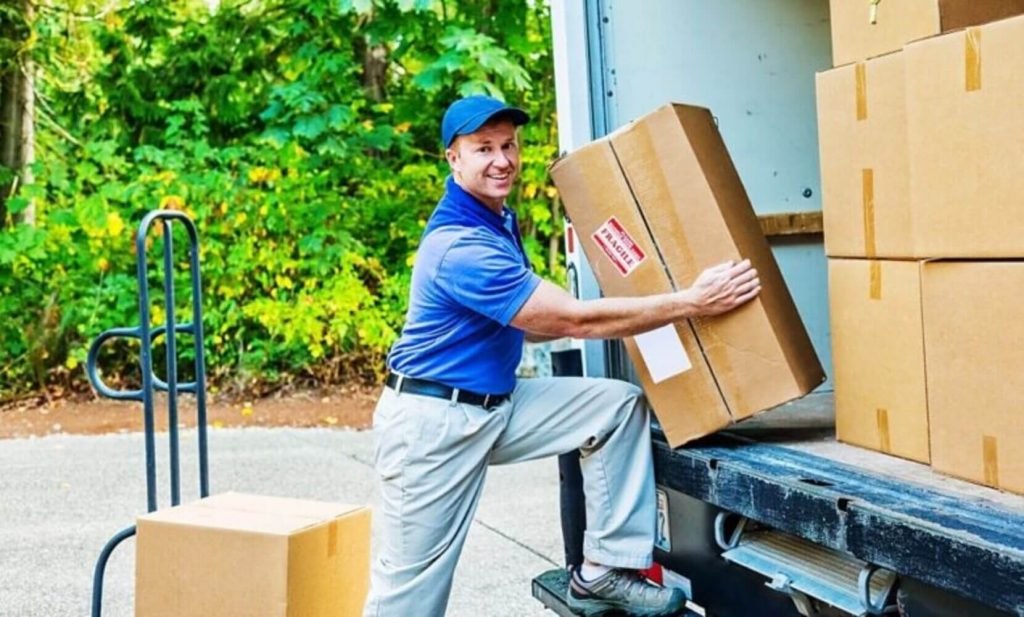 Means Less Stress
The main reason why clients hire a moving company is to avoid stress and keep their sanity. Packing your move entails stressful situations leading to physical and emotional strain. If kids and pets are in the equation, the stress multiplies even more. Imagine packing 4 bedrooms, a family room, a nursery, 2 bathrooms, 4 closets; you get the picture. Now, add to that the number of moving boxes and other packing supplies you need to get, protective coverings for your furniture, and the actual packing process, and you'll probably be on your wit's end.
Convenient and Practical
Hiring a full-service moving company is the most practical and convenient. All you have to do is inventory and list the things you need help packing. Schedule a walkthrough with your moving company to let them know what they expect. However, be sure to get a written quote after an inspection to have a concrete basis on your contract. Ask if there are unexpected expenses you may incur and cover all the bases before signing a contract. Don't sign a contract without a written quote or you'll end up paying more.
Allows You to Concentrate on Other Things
When you're preparing to move, you have to take on several functions – organizing the things you will bring to the new place, contacting schools and utility service companies, getting quotes from moving companies, transferring addresses, etc. Hiring a mover allows you to focus on these responsibilities.
Prevents Injuries
Manual handling during packing and hauling are common causes of injuries during packing and hauling. The most common injuries DIY movers suffer are back injuries – pinched nerves, strained back, and herniated disks. Though these injuries are easy to cure with rest, medicine, and physical therapy, more serious injuries like fractured vertebrae can mean surgery.
Safer Alternative
DIY packing of bulky furniture and high-value items is risky for your health, the item itself, and the apartment, especially the floors, balusters, door frames, etc. Professional movers use specialty equipment to haul the furniture from the house to the moving van or customize rail coverings for stairs to prevent floor damage. Professional movers also know which covers protect furniture and fragile items.
Driving a U-Haul or a trailer truck is a lot of responsibility, especially if you're not experienced. Hiring a moving company means you have qualified drivers and reliable equipment to move your things. It prevents injuries and accidents while on the road. Your things get damaged during the trip if you pack them into a too small or too large vehicle. A professional moving company knows the best size of moving vehicle to use for the bulk of a move.
A Cost-Effective Choice
Hiring professional movers costs you money, however, it is also cost-effective. If you pack your move, you'll lose the time you need for work, rest, and family. In addition, lost time may be translated to lost money, especially if you miss work to do the packing task.
Hiring professional movers can also save you from incurring unnecessary expenses for repairing and replacing furniture, thus giving you value for your money.
Better Insurance Coverage
A professional mover can recommend the best insurance options. Good insurance coverage should cover all your valuables without over-insuring them. You may think that getting two insurance coverage is better, but you're only paying what you can use. Try getting full-value protection, instead to cover the repair and replacement of your items. However, if you're moving high-value items like jewelry, fine art, jewelry, and other high-value goods, floater coverage is better, though. Your contact at the moving company will explain everything to you.
Another issue that hiring movers can cover is safer packing and movement of your items during the loading and unloading process. Professional movers have insurance coverage during the packing and hauling part of the move. When a crew accidentally breaks something, the insurer will replace them without additional cost. You don't have the same coverage if you make a DIY move.
Final Thought
A well-thought move gives you peace of mind to concentrate on more important things before the move. Put together a good moving organizer to include a list of the things you need to do, moving contracts, addresses, and everything else that has to do with the move.